Summers used to be a time when our local swimming pools came into focus and where the girls would play, socialize and work. Now they're where I go do laps while they galavant around the country. How things have changed!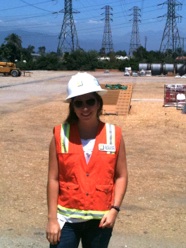 Courtney spent the summer in Los Angeles working for Southern California Edison in their real estate department. Among other things, her group contracted for land rights to bring energy from remote renewable energy generation plants to the populations of SoCal. This meant learning about how wind, solar, and geothermal energy makes its way to the homes and businesses that consume it. Her experience was right in line with her interests and her degrees in Environmental Science and Economics. After living on the campuses of USC and UCLA she returned in August for her final semester before graduating.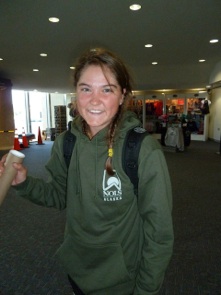 Kelsey didn't go work in a major city with warm days and sunny beaches. Quite to the contrary she went to the middle of nowhere into the cold mountains of Alaska for a month-long backpacking trip. Along with 14 other 16 and 17 year olds she arrived in Anchorage then disappeared into the wilderness with three NOLS instructors and with supplies on their backs. A month later they emerged with great stories to tell, new skills and maturity, and some deep-quality friendships. Now apparently she's an "outdoor girl" as she enters her Senior year of high school and starts applying to colleges.
What do I think of all this? Well, I wouldn't be honest if I didn't admit that it causes me angst to see them flirting with leaving the nest. Courtney by most measures is gone already and Kelsey is champing at the bit to do the same. Not that they don't love us; it's natural to want to sample the world. They're both adventurous girls who we're immensely proud of but that doesn't mean that it's easy watching them go.
We will survive and there are always grandkids to look forward to. 🙂


by