Great Hike: None
I don't like hiking in sand and, as you might guess from this park's name, there is a lot of sand here. However, just because I didn't find a great hike doesn't mean that Great Sand Dunes NP isn't a fun place to visit. As a matter of fact, it is!
The dunes are bordered by creeks, backstopped by mountains, and flowing with soft sand. For kids and kids-at-heart this park is a place to come play. You can take off your shoes and walk through the sandy base or scramble up the dunes and throw yourself down its soft sides. Since there are creeks all around the perimeter, oddly, you can frolic in the water or make sand castles just about any time. Me? I enjoyed taking pictures, especially around sunset when the late day color and long shadows gave the mounds additional character.
This place exists because of the shape of local mountain ranges, the location of the primary mountain passes and the direction the winds blow. These forces conspire to create conditions which have swept eroded sands from nearby mountains into one pile, over centuries, eventually accumulating to these massive dunes. These sand dunes are so out of place which makes them all the more remarkable. Another gem preserved by the NPS, only since 2004 as a national park.
These dunes are in a setting at 8,200 feet elevation in the Colorado Rockies. All around were trees flaunted their autumn spectacular. Animal life was abundant. Nearby hills were already dusted with a layer of snow. The park AND its surroundings were beautiful.
For the record, just because I couldn't find a great hike among sand dunes there are others who find dunes the perfect place to hike. Check out Natural Born Hikers' "High Dune" entry for someone who loved dune hiking.
Great Sand Dunes Visitors Guide Brochures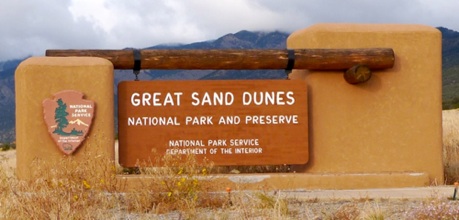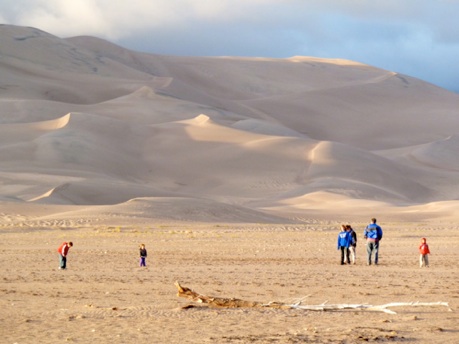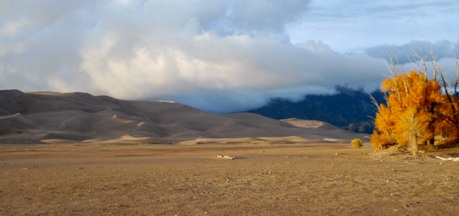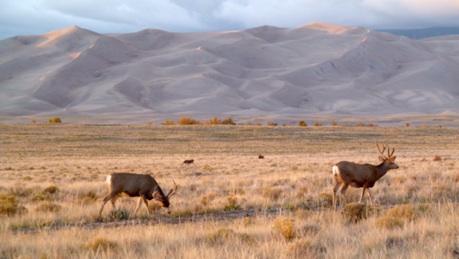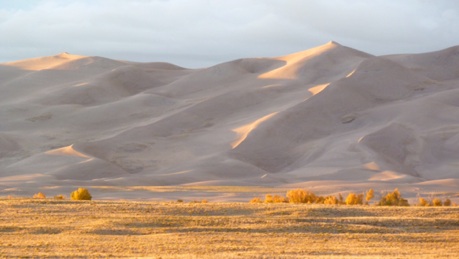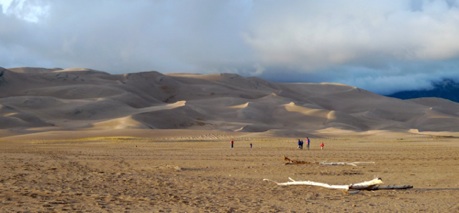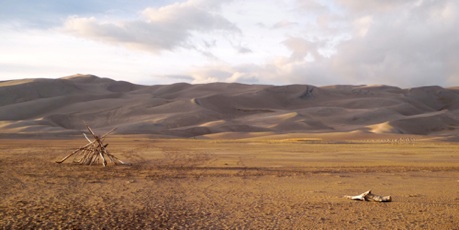 by