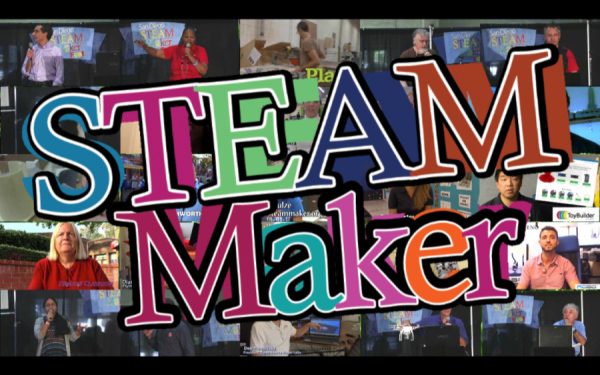 It's fabulous to collaborate with a sympathetic leader to accomplish something important. Victor Ciccarelli of 3RsRobotics, STEAM in the Park, Super Build Challenge and many other maker education initiatives decided to launch a maker festival focused on education in San Diego. The event we collaborated on was called STEAM Maker Festival and it debuted on December 6, 2014. It was a hit! 
Let's put this in the context of a Maker City which is a well-functioning ecosystem of makers and maker institutions. The full landscape includes maker spaces, libraries, museums, schools/universities, incubators and government. To function effectively these groups need to exist, be aware of one another, and be willing to collaborate. Maker festivals are a good way to bring this about.
Having an event such as STEAM Maker Fest helps advance these goals in such a way that's complimentary and constructive. For instance, it compliments a Maker Faire placing another maker festival on the city's event calendar and by bringing makers into close contact with educators. It's constructive in that it advance making in the key institution of schools and helps develop the community. All around, STEAM Maker Fest is a good addition to Maker City San Diego.
One more insight … at STEAM Maker Fest there was a terrific talk given on Maker City. 😉


by